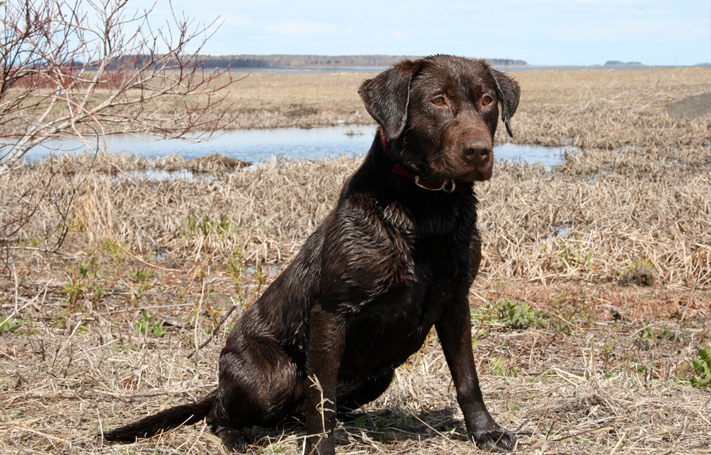 Riveblanche Memphré Vogue (F) (R)
Despite her young age, Vogue has collected over 1500 birds.
Spirited and tenacious, she has inherited a muscular physique from her parents Garrot and Mia. She is well taken care of at Bertrand Vézinas kennel in Île aux Grues by Steve and Christian Vézinas.
If you are looking for a chocolate puppies with a strong powerful build, Vogue is the perfect candidate.
Vogue retrieves over 500 birds per season in the most extreme conditions at l'îles aux Grues.