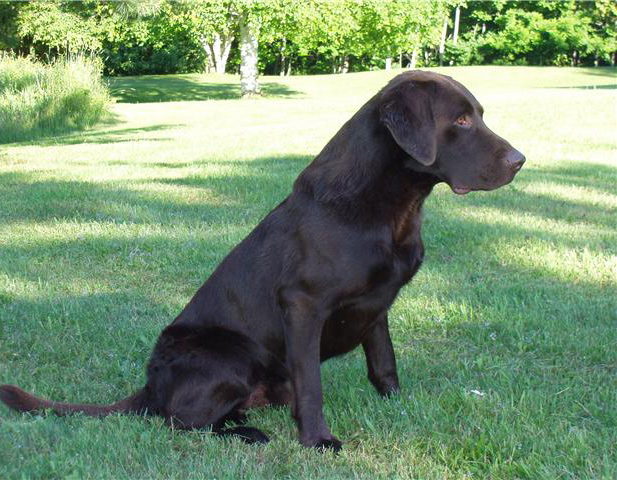 NMH GMH Riveblanche Toby Kitt (M) (R)
What a great dog! Garrot is the only chocolate lab in Quebec and possibly the country to hold the titles of National Master Hunter (NMH) and Grand Master Hunter (GMH). Whether playing with children, being scrutinized by judges or taking commands in the field, Garrot is exceptionally well adapted.
With a thick dark brown coat, he weights a muscular 75 lbs. He has a beautiful head and square muzzle and is well known for producing excellent puppies.
Garrot is among the first chocolate labs to obtain the titles of NMH and GMH in Canada.